Let's Create Together
Custom and bespoke jewelry is about creating a one-of-a-kind piece just for you! We specialize in hand-fabricated fine jewelry, and can bring your vision to fruition. Our aesthetic is focused in minimal elegance, incorporating vintage inspired elements and details from the art deco era. We craft styles from everyday to bridal, and re-purpose old jewelry or heirloom stones into the new modern jewelry you want to wear everyday! The custom process allows for creative, sentimental, and personal experiences and intentions to be translated into jewelry.
Custom Calendar
We are currently booked through August 2023. There are only 2 spots left for all of 2023.
To get our our waitlist or to inquire about scheduling an appointment, please fill out our Custom Inquiry Form or contact us.
Step 1: Consultation
To begin the custom process, please fill out the Custom Inquiry form, outlining your desired piece-to-be. This will answer the fundamental questions before we schedule your complimentary phone consulation.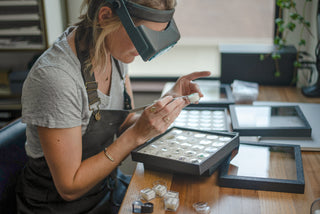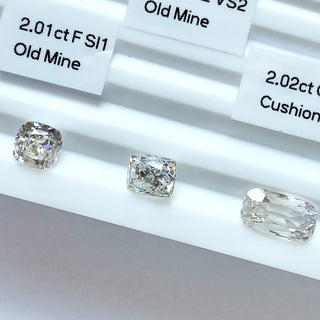 Step 2: Design
After discussing your project's needs, the design process begins with several simple renderings to determine our direction. Stone sourcing will commence if applicable. This will also include a price range estimate. A 50% deposit of the minimum estimate is required. We will then narrow down the design to 1 or 2 options, of which I will provide thorough and detailed sketches.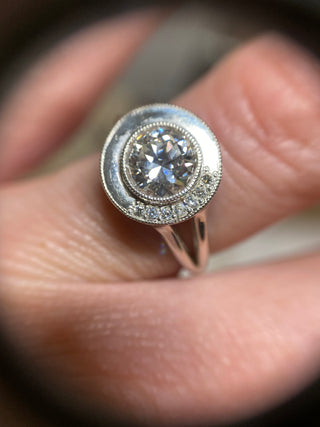 Step 3: Selection & Protoype
You will choose one favorite design! If applicable, a sample or prototype may be created to address scale, dimensions, and the general physical representation of the piece in sterling silver (included at no charge for projects $2,500 or more and available for all other projects by request for an additional fee). Upon your confirmation and approval, the final fabrication will begin.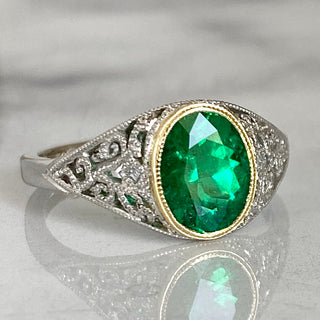 Step 4: Fabrication & Delivery
Upon completion, images and videos will be sent to you for your viewing pleasure! You will receive your custom piece, beautifully boxed, ready to be kept or gifted, worn, and cherished! The remaining balance is due prior to shipping. Appraisals from a third party Certified Appraisaer are inlcuded complimentarily with pieces $2500 or more, or upon request for a small fee.
Past Custom Work & Testimonials
"(Jen) 100% brought my vision to life, but also added her own artistic flare, which only made the ring better. When Kyle proposed, I was absolutely blown away by the final product. Jen can listen to your vision, translate it into jewelry-speak, and produce the most gorgeous pieces that are better than you ever could have imagined. The process is easy, effortless, and so fun, as it should be! We can't recommend Jen highly enough."
– Alex & Kyle, 2021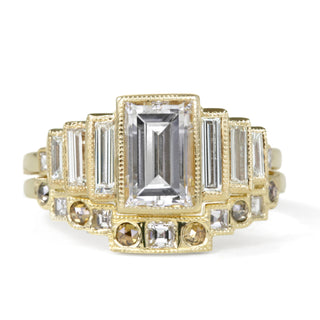 "Jen is an absolute gem to work with! From start to finish she helped me design the perfect ring and understood what I wanted - even though I had trouble communicating it. The turnaround time was much quicker then I had anticipated. Seriously, give her a try and believe me you won't regret it. I look forward to working with Jen in the future!"
– Tammy, 2022
"(Jen) was very helpful in helping me decide on the design I was looking for. Communication was very easy and she was fast to respond."
– Custom Emerald Ring, 2017
"The entire process went smoothly from sourcing the right diamond, to ring design - Jen helped lay out all the options and could seemingly do anything with the design! This red carpet experience and final product have been better than I could have imagined and it means so much to have rings that are so custom and came out of such a great process/experience. Overall, I would refer Jen 10/10 times and cannot wait to go back for any future needs!"
– Amir, 2021
"The entire process was so enjoyable and gratifying, and made me smile all along the way. Jen is a stellar communicator, from emails to phone calls, and educated me about all things ring related when I came in knowing next to nothing. The process of working in collaboration with Jen to create the ring was a unique experience and made the final product that much more meaningful to me and my fiance. Jen has an exceptional gift; to be able to discern wants and expectations and deliver the most beautiful ring. She is the absolute best and myself and my soon to be wife (that's cool to say) are over the moon about the ring."
– Paddy, 2021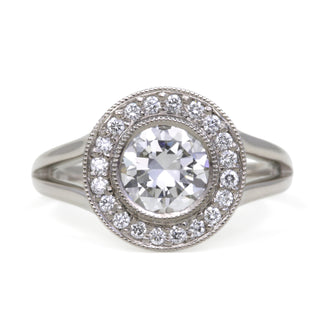 "Working with Jen was a total highlight of the wedding planning! Her creativity and attention to detail made everything so easy. It was my first time working w a jewelry designer, and Jen went above and beyond to help me understand the process and see the different options. We combined stones from my mother's and his grandmother's rings and I love how we created something retro-modern. So thankful to have this beautiful, one-of-a-kind piece that my family will cherish forever."
– Vanessa, 2021