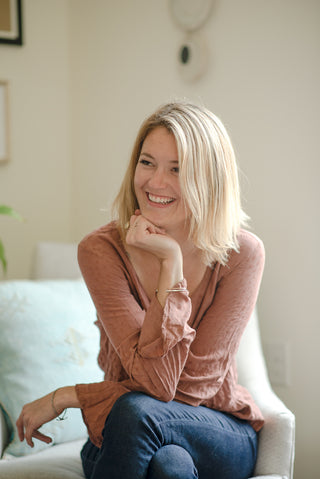 Owner, Goldsmith, & Jewelry Designer
Jen Leddy Barnes
From a young age Jen was drawn to the creation of tiny things. That tendency blossomed into a love of arts and crafts, and then focused into the medium of clay, building both functional and sculptural ceramics. Subsequently, an introductory metalsmithing class in Florence, Italy in 2007, ignited Jen's path into jewelry making. The exposure to a medium that embodies controlled expression and precision in contrast to the imperfect and variable world of clay, was instantly captivating. Jen discovered an ideal combination of skill driven craft, small scale technical manipulation by hand, and undeniable function - jewelry is wearable art. Both durable and symbolic, jewelry and its long-standing form of emotional and cultural significance, transcends time. 
Originally from Colorado, Jen transplanted to San Francisco for almost 7 years, where she continued her jewelry training at Revere Academy of Jewelry Arts. By tackling custom work, Jen furthered her education, in much of a self-driven and trial by fire approach, by learning new skills as they became necessary to create the designs she was inspired to build. The business organically grew one customer and one retail account at a time. Jen currently lives and works from her private studio in Austin, TX with her husband and kitty cats.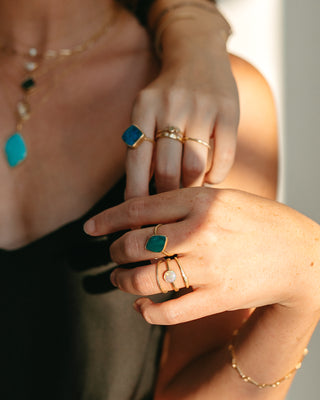 The Jewelry
Design & Inspiration
Handcrafted using traditional goldsmithing techniques, Jen Leddy Studios' jewelry is made from recycled precious metals and responsibly sourced stones. Jen's design encompasses a modern, minimalist approach, beauty in simplicity, and old world craftsmanship with nods to vintage and art deco aesthetics. The jewelry from each collection is made to be layered and stacked, to be combined with, and become a staple in, one's growing personal collection. A key foundational value in Jen's work and studio is championing sustainable and earth-friendly practices - from the SCS certified metal to solar powered energy. Making and designing with both history and future generations in mind, Jen hand-fabricates her line out of her local Austin, TX, studio.
Honorable Mentions: Felines of the Studio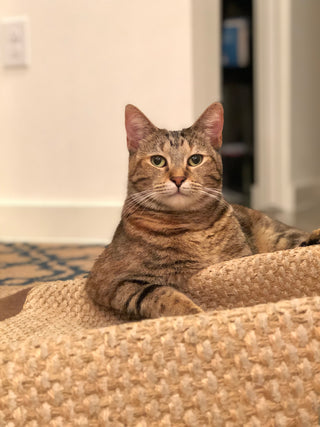 Shoog
Like clockwork, Shoog is a prompt alarm clock letting us know when it's 6 o'clock and she needs to eat.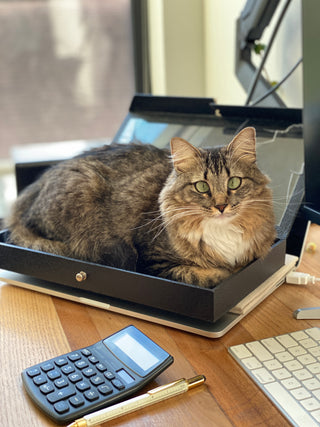 June Bug
Generally sleeping on the job, or lazing about distracting us from doing work, June Bug is a true studio cat!
Proud Member of: